Cottage by the pond
8.1 Izabela 120 2017-05-14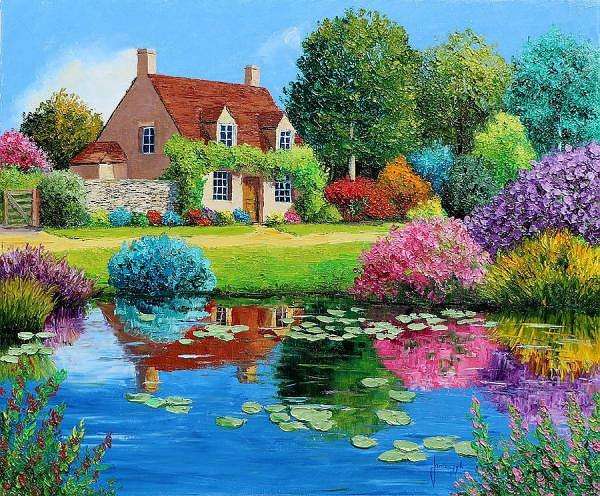 The picture shows a house, a pond, shrubs, a wonderful meadow. Colorful flowers, a lot of trees. Water lilies swim in the pond. Almost clear sky. Idyllic view, great place.
Best results for 12×10 size
(120 pieces)
Updated every 2 hours
Other puzzle from the Landscapes category
Copyright 2022 puzzlefactory.com All rights reserved.
Solve puzzle