DONALD DUCK
10.0 JUSTYNA 16 2020-12-04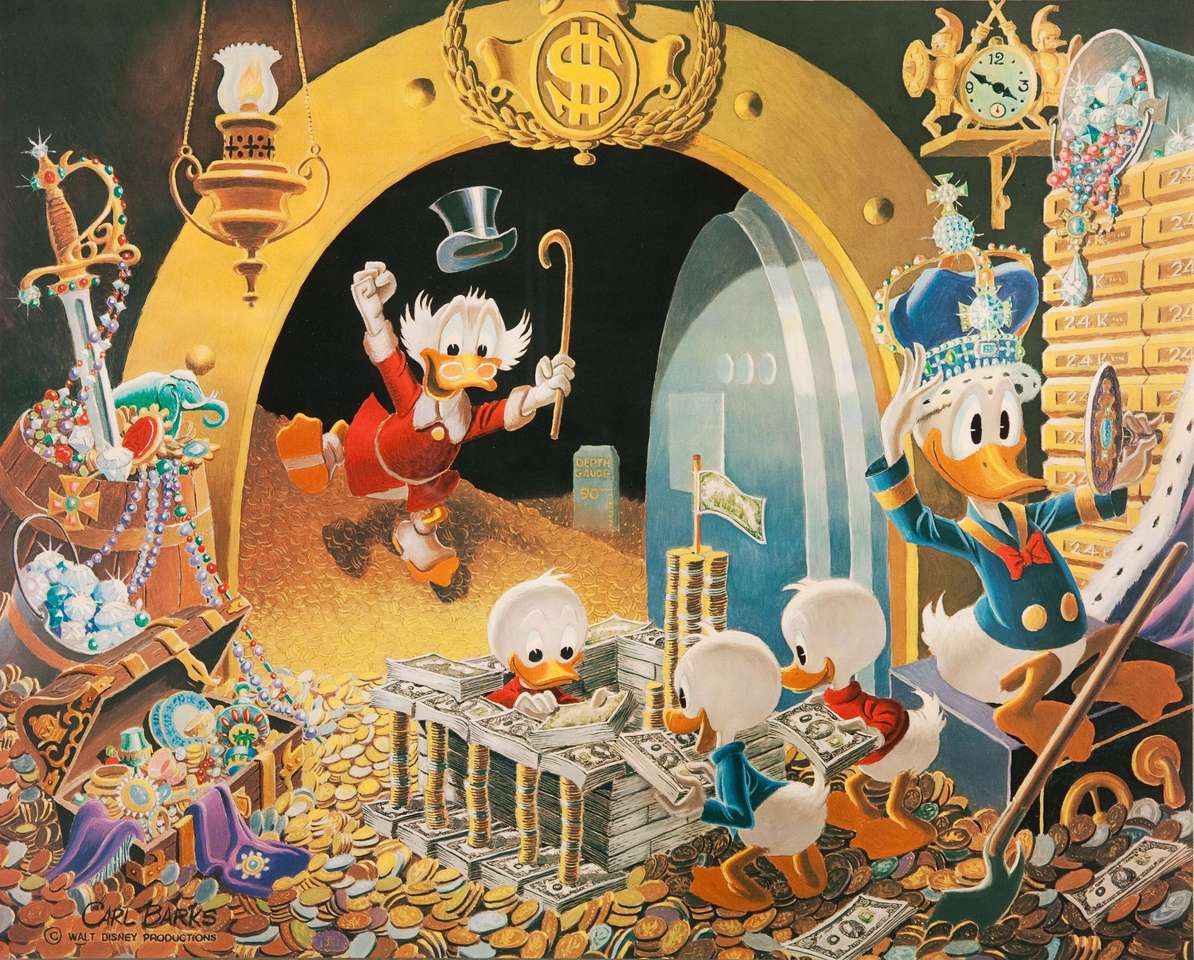 Kaczor Fauntleroy Donald (Donald Fauntleroy Duck, owned by Paperino) - son of Kaczor Kwaczymon and Hortensja McKwacz, brother of Della and uncle of Hyzia, Dyzia and Zyz. Donald is always haunted by bad luck and can never find a job - it could also be because of a lack of talent or sheer laziness. In the comic book Gigant Mamut Fri. "Meet my cousins", we learn in the History of the Past chapter that the reason was the possibility of taking loans from an incredibly wealthy uncle, Scrooge McDuck. Usually, he is in debt and is pursued by creditors. His car is "three-thirteen" and his dog is Maluch (and in some stories also Behemoth). He has four cousins: Gęgul, Goguś, Dziobas and Fiś. He is friends with Panchito and José Carioca.
Best results for 4×4 size
(16 pieces)
Updated every 2 hours
0:30

Ania61

0:33

JUSTYNA

0:35

j

0:39

Telimena

1:08

Mijolp
Other puzzle from the Cartoons category
Copyright 2021 puzzlefactory.com All rights reserved.
Solve puzzle